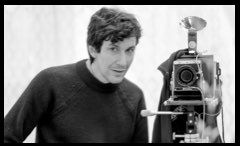 Matt Newberry
Minneapolis, MN
unsuspecting@mattnewberry.com

Perhaps it would be smart to mention here that I specialize in editorial portraiture on location, in natural and existing light: portraits of employees and executives, worker bees and bigwigs—persons of interest!—for organizations of all sizes, for website and other uses. Really, any kind of friendly, informal people photography and work documentary. Subjects, even the camera-shy, enjoy the photo sessions—we always have a lot of fun!
More recently I've been offering affordable architectural and interior photography for entrepreneurs, for use on Yelp, Airbnb, Eatwith, etc. Contact me for availability.
Thanks for stopping in —
Matt

©2019, Matt Newberry